Valeria Z. Benackova studied art design and art history at Charles University in Prague (Czechoslovakia). The old folk art tradition of glass painting, with its playful creativity and delicate poetic images, always attracted her. Wide-spread in the Middle Ages across the Byzantine Empire (see e.g. the art of icons) and its contribution to Renaissance in Venice, it gradually became favoured by the Church and the nobility throughout Central Europe. Finally, in the 18th and 19th century, painting on glass became widely adopted as folk art in Moravia, Bohemia, Slovakia and Bavaria. Unfortunately, during the inter-war period (1914-1945) this traditional technique fell nearly to a complete oblivion and its methods of paint composition and structural layout had to be re-invented.
It took several years of experimenting throughout 1960s until Valerie Benáčková figured out how to replicate this technique so that the choice of paints and the sequencing of its layers could bring about the expected reactions and the stability of colours. Of course, the style of painting and especially the themes had to be varied and adjusted to new perceptions of the world in modern times. However, abandoning the tradition of naivist approach to painting on glass was found to be impossible. It was the contact with past legacies of this type of painting, its overflowing with sincerity and the faith in the goodness and beauty, that were its intrinsic values to be retained. Thus the painting on glass facilitated the author to take painting as a refuge to solace and a reassurance about the optimism in life full of nice moments and charming dreams. "The tendency in modern art to fall into vulgarity and to parade conspicuously the cult of ugliness - that's something I will leave for others. I am painting for myself and I do not feel the urge to express myself in that way. I am doing that what brings me a joy and, as I hope, what brings confort to many others"
Since 1982 her daughter, Iva Benáčková joined her in participating occasionally at the exhibitions, enriching the technique with more modern styles.
An official collection of glass paintings by Valeria Benáčková is kept, among others, by the National Galleries in Bratislava and Prague, the Ethnographical Museum in Prague and the Slovak Historical Institute. Many foreign art collectors take her "naive" paintings home after their visits to Prague or Bratislava. One of them was Mrs Barbara Bush who hand-picked two paintings while accompanying her husband on a Presidential visit to Czechoslovakia after the demise of communism. In 1998 Valerie Benáčková painted 14 scenes from the Stations of the Cross, which decorated the newly erected Catholic church at Radôstka in Slovakia. Her paintings are often selected as motives for posters or greeting cards at festive occasions. For example, in 1999 her painting "Four seasons" won the competition of the National Museum of Arts and Popular Traditions (Musée National des Artes et Traditions Populaires) in Paris for a poster welcoming the arrival of the millennium.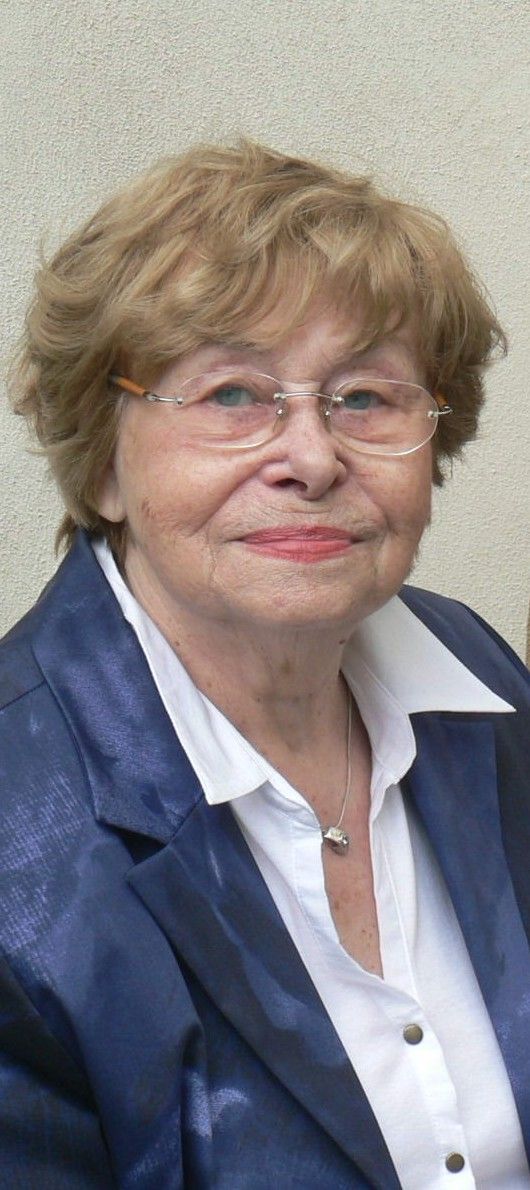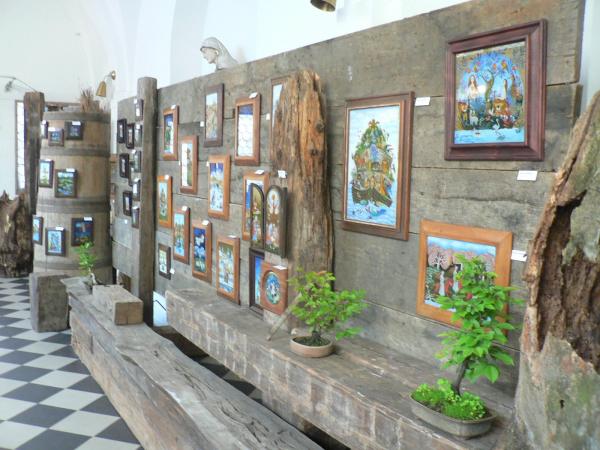 English